If there is one guy who can pull off shirt and jeans that guy is Kanye West, Kanye West has said things and done things that at some point of our lives 98% of us has disagreed with him and even questioned our sanity after we heard it. However we can't deny that he is a creative genius, an artist and his style is phenomenal.
What I like about Kanye's style and why I think most men could take a few pages out of his book, is basically because of how simple his style is, Kanye has a talent for putting basic pieces together and wowing us with them. Though his style isn't for everyone mind you some men will not get away with wearing skinny leather pants and a black t shirt, even if those leather pants cost 3 months rent.
Kanye is the king of layering and it never seems overdone or too much, he also mixes a lot of textures to jazz up an otherwise plain outfit, there's no denying that Kanye has a genuine knack for fashion lets not forget when he had Kim give everything in her closet away to charity and bought her a completely new wardrobe.
I just went through and put together some of my favorite looks from Kanye, what I like about him mostly is even though he is one to brag, and brag a lot his style isn't one that is boastful it doesn't scream hey Im rich look at me, look at my labels, look at my many gold this and many gold that. I for one prefer my men to be a bit simplier leave the fancy dressing up to us women, not saying that the occasion doesn't call for a fancy dress up every now and again, but you know what I mean.
And lastly before I forget as I was writing this post I saw online that Kim Kardashian celebrates her birthday today, she is 34 and as funny as this will seem Amber Rose also celebrates her birthday today, he has no excuse to forget her birthday does he. Hope you guys enjoyed this review of Kanye's style.
Don't forget to check out my online store and purchase one of my tees or sweatshirts
Order HERE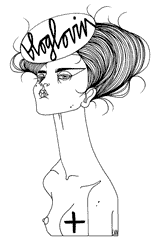 Also check me out on Bloglovin if you're on there I just started and I am obsessed with it.